Yep to no one's surprise, The Democrats lose again. Boy, this week has been fucking gold for Trump. He made a great SOTU address, he was acquitted by the Senate and the Democrats embarrass themselves within the Iowa Cauusss Gerrymandering to rig it against Sanders, their Impeachment failure and Pelosi ripping up the State of the Union. I'll allow Fox News, Gab News, and Gateway pundit to explain why this impeachment was a failure before we tackle the salt from the Libtards.
The Senate overwhelmingly acquitted President Trump on both articles of impeachment against him Wednesday afternoon following a brief trial, in a historic rejection of Democrats' claims that the president's Ukraine dealings and handling of congressional subpoenas merited his immediate removal from office.
Several Congressional Democrats, speaking to Fox News, were dejected on Capitol Hill late Wednesday, even as they said they hoped to weaponize the acquittal votes by several moderate Republicans in swing states.
"We all knew how this was going," one senior House Democratic source told Fox News. "But everyone's depressed. Especially because of Iowa," where the first-in-the-nation caucuses have been plagued by mismanagement.
Another Democratic source also said that impeachment "went as well as it could go." There was significant consternation among House Democrats about heading down the impeachment road at all over the summer, Fox News is told, but Democratic leaders felt they had to get in front of the impeachment movement and embrace it – or they may have been steamrolled by the progressive wing of the party.
GALLUP POLL SHOWS TRUMP, GOP APPROVAL AT HIGHEST RECORDED LEVELS AMID IMPEACHMENT
In the final vote, all Democratic senators supported convicting the president of abuse of power and obstruction of Congress, including swing-vote moderate Sens. Joe Manchin, D-W.Va., Kyrsten Sinema, D-Ariz., and Doug Jones, D-Ala.
The only party defection was on the abuse of power charge from Sen. Mitt Romney, R-Utah, who declared hours before the final vote that Trump had engaged in as "destructive an attack on the oath of office and our Constitution as I can imagine." Romney voted not guilty on the obstruction charge.
By a final vote of 52-48 against conviction on the abuse of power charge and 53-47 against conviction on the obstruction charge, the Senate fell far short of the two-thirds, 67-vote supermajority needed to convict and remove the president. Swing-vote Republican senators — including Lisa Murkowski of Alaska, Susan Collins of Maine, and Lamar Alexander of Tennessee — voted to acquit on both counts.
The separate obstruction of Congress charge concerned the White House's assertion of executive privilege and refusal to comply with congressional subpoenas. Romney explained he would acquit on the obstruction count, saying House Democrats had chosen not to respond to the White House's legal arguments against the subpoenas.
After Chief Justice of the United States John Roberts formally declared Trump acquitted, Senate Majority Leader Mitch McConnell, R-Ky., presented him with the "Golden Gavel" award as a thank-you for his service. Former Chief Justice of the United States William Rehnquist received the same award, which is usually presented to freshmen senators after long hours presiding over the body, for his handling of President Bill Clinton's 1999 impeachment trial.
FOX NEWS EXCLUSIVE: ROMNEY EXPLAINS HIS VOTE
"I look forward to seeing you all again under happier circumstances," Roberts said as he concluded his remarks and prepared to depart the chamber.
So do the Russians invade us now?
528 people are talking about this
Speaking to reporters after the vote, McConnell noted that House Speaker Nancy Pelosi, D-Calif., had resisted calls for impeachment from the party's progressive wing before finally caving — and said she should have trusted her "instincts."
"I'm pretty sure she didn't want to do this," McConnell said, referring to Pelosi's lengthy reluctance to initiate impeachment proceedings. Trump, speaking to Fox News ahead of the Super Bowl, made a similar argument, saying the "radical" wing of the Democratic Party had pushed her into making a grave mistake and realizing her "worst nightmare."
"This has been a colossal political mistake."
— Senate Majority Leader Mitch McConnell, R-Ky.
McConnell also said he was "perplexed" by Democrats' arguments that the evidence against Trump was overwhelming and obvious, but at the same time, more witnesses and evidence were desperately needed.
TRUMP IMPEACHMENT VERDICT: HOW THE SENATORS VOTED
He called the proceedings a "thoroughly political exercise," and added that ironically, Pelosi was right "in the beginning" when she didn't want to go down this path.
"This was a political loser for them," McConnell said. "At least in the short-term, this has been a colossal political mistake."
A Gallup poll released this week showed record-high approval numbers for Trump and the Republican Party in general, suggesting the impeachment proceedings may have backfired politically for Democrats. The Republican Party's approval numbers were at their highest since 2005, and Trump's were the highest of his presidency.
Reaction from other Republicans was ebullient. Trump, on Twitter, reposted a mock Time magazine cover implying he would never leave office.
Trump added: "I will be making a public statement tomorrow at 12:00pm from the @WhiteHouse to discuss our Country's VICTORY on the Impeachment Hoax!"
After his acquittal by the Senate in 1999, Clinton came out of the White House alone and apologized for his conduct which led to his impeachment — a scene not expected this time around.
Later in the evening, Trump wrote, "Had failed presidential candidate @MittRomney devoted the same energy and anger to defeating a faltering Barack Obama as he sanctimoniously does to me, he could have won the election. Read the Transcripts!"
214K people are talking about this
The White House asserted that the "sham impeachment attempt concocted by Democrats ended in the full vindication and exoneration of President Donald J. Trump," and slammed Romney as "one failed Republican presidential candidate."
"In what has now become a consistent tradition for Democrats, this was yet another witch-hunt that deprived the President of his due process rights and was based on a series of lies," the White House said. "Rep. Adam Schiff lied to Congress and the American people with a totally made up statementabout the President's phone call. Will there be no retribution?"
The White House continued: "Speaker Nancy Pelosi also lied to the American people about the need to swiftly pass impeachment articles they dreamt up, only to sit on them for a month before sending over to the Senate. In the Senate, the Democrats continued to make their political motivations clear – Rep. Schiff proclaimed the issues 'cannot be decided at the ballot box' – proving once again they think they know better than the voters of this country. This entire effort by the Democrats was aimed at overturning the results of the 2016 election and interfering with the 2020 election."
Had failed presidential candidate @MittRomney devoted the same energy and anger to defeating a faltering Barack Obama as he sanctimoniously does to me, he could have won the election. Read the Transcripts!
76.8K people are talking about this
Sen. Lindsey Graham, R-S.C., a close Trump ally, celebrated the end of the "partisan-driven impeachment" that has "done injury to the office of the presidency and was an injustice to President Trump."
"As I said after the Clinton impeachment trial, the Senate has spoken and the cloud over the presidency has been removed. I meant it then and mean it now," Graham said in a statement. "Unfortunately, I doubt my Democratic colleagues, who are being driven by unlimited hatred of President Trump, have the ability to move on. The president was acquitted today by the Senate and will be exonerated by the American people in November when he is reelected to a second term."
I will be making a public statement tomorrow at 12:00pm from the @WhiteHouse to discuss our Country's VICTORY on the Impeachment Hoax!
125K people are talking about this
And, National Republican Congressional Committee chairman Tom Emmer quickly issued his own statement saying he was "pleased" by the result.
"This should finally slam the door on the sick obsession these socialist Democrats have with harassing President Trump and his family," Emmer said. "Nancy Pelosi needs to learn some self-control by suppressing her hatred of President Trump so she can finally start getting things done for the American people."
Former Senate Majority Leader Trent Lott, meanwhile, told Fox News he was "disappointed" in Romney's vote against the president. Lott, served in the Senate during Clinton's impeachment trial, said he had "showed up in case they needed a reserve vote."
Vote falls well short of two-thirds majority needed to remove President Trump from office as the third presidential impeachment trial in U.S. history comes to a close.
"Was this jealousy? " Lott asked, concerning Romney's vote. "He tried to lead the party. Now he can't even be a part of the party."
TRUMP TAKES ON 'RADICAL' DEMS IN DRAMATIC STATE OF THE UNION ADDRESS; FURIOUS PELOSI RIPS UP SPEECH
Murkowski, however, said she respected Romney's decision and that he belonged in the GOP. "I think each of us had to come to our own place and I respect his decision," she said. "I respect the difficulties that I know he went through as he processed it, but I absolutely respect where he ended up."
Romney gave Trump a huge gift — a reinforcement to GOP voters of why they felt let down by Romney and similar GOP leadership enough to take a risk on DJT. Romney gave a huge gift of political cover to Democrats. Only people he screwed over, really, are vulnerable colleagues.
4,224 people are talking about this
Sen. Chris Murphy , D-Conn., told Fox News that "Romney's speech will go down as one of the most important in the Senate. There's still honor in this place."
While the final result had been expected for months, the process brought a series of surprises and heightened animosity to Washington — exemplified dramatically during Tuesday night's State of the Union address, in which Pelosi furiously ripped up the president's speech upon its conclusion.
Ahead of the vote, Republican and Democratic leaders referenced those tensions as they addressed the Senate. McConnell warned of "truly dangerous" Democratic partisans, saying they insist on taking down institutions that do not produce the outcomes they desire.
"This partisan impeachment will end today," McConnell said. "But, I fear the threat to our institutions may not. Normally, when a party loses an election, it accepts defeat. … But not this time."
Instead, McConnell went on, top Democrats — including Hillary Clinton and Rep. Adam Schiff, D-Calif. — have already preemptively challenged the validity of the 2020 presidential election, and blamed their loss on unsubstantiated claims that the president's campaign colluded with Russians.
MoveOn was literally founded during the Clinton impeachment to urge Congress to "move On to Pressing Issues Facing the Nation, as opposed to impeaching him."
They didn't have another lefty group to lead the charge on this? One that would seem less hypocritical?
.@SenateGOP just knowingly allowed a criminal to get off scot-free. Each and every one of their names will go down in the history books as having betrayed our nation. It's time to vote these cover-up collaborators out. #VoteThemOut #ImpeachmentVote
174 people are talking about this
Perhaps, McConnell mused, Pelosi would "tear up" the Senate acquittal like she tore up the State of the Union address the night before.
Minutes earlier, Senate Minority Leader Chuck Schumer, D-N.Y., slammed the Senate trial as a "kangaroo court" and a "sham."
Pelosi formally announced the beginning of impeachment proceedings last September, although freshmen and high-ranking Democrats, commentators, and even the Ukraine whistleblower's attorney had urgently called for the president's removal for far longer.
The House of Representatives then voted to impeach the president by majority vote last December, with no Republicans supporting impeachment and several Democrats opposing it. After a weekslong delay, the House transmitted the articles of impeachment to the GOP-controlled Senate.
There have been 20 impeachments in U.S. history, mostly involving federal judges, and eight removals. No president has ever been convicted and removed by the Senate.
As the dust settled on Capitol Hill, the Senate quickly returned to normal business — approving several of the president's judicial nominees, and undertaking new oversight.
CLICK HERE TO GET THE FOX NEWS APP
Minutes after the vote, Senate Finance Committee Chairman Chuck Grassley, R-Iowa, and Senate Homeland Security and Governmental Affairs Committee Chairman Ron Johnson, R-Wis., announced in a letter they are seeking "records of Hunter Biden's travel while he was under U.S. Secret Service protection as they continue to investigate potential conflicts of interest to boost his business ventures in Ukraine and China."
The request underscored the continuing importance of a matter at the heart of the impeachment proceedings — whether Hunter Biden, who obtained a lucrative role on the board of a Ukrainian company with no relevant experience while his father oversaw Ukraine policy as vice president, deserved the scrutiny Trump suggested in his fateful July 25 call with Ukraine's new president.
In short, the Impeachment as i said before was a cover-up into Biden's corruption and now it blew upon their faces. Onto more facts before we get to the fiction.
We Were Right – It Was An Obstruction Trap! Crooked, Sleazy Mueller Pit Bull Andrew Weissmann Confirmed Our Reporting Today
by Joe Hoft February 6, 2020 7 Comments
The Gateway Pundit reported on text messages from Peter Strzok to Lisa Page showing the Mueller Special Counsel in its first month was already working on an obstruction trap for President Trump to fall into.
They must have already known then that there was no collusion.
Yet they pursued their investigation as an attempt to take down the innocent President of the United States.
Now we have proof.
In August we reported:
Representative Devin Nunes in an interview on FOX News said the following:
What we really need to know [from Mueller] is when did he know about collusion, you know, whether or not it was true. I say it had to have been right when he walked in that door. He may have wanted to check a few things.
But I think a larger question is on obstruction of justice. The obstruction of justice charge was about Comey's memo's, that he had fired Comey. What I've been trying to say, I said on your podcast last week, I think what the American people need to understand is this investigation is not about collusion, even though they say it was.
It wasn't about obstruction of justice because that was about the firing of Comey.
I believe what is was was that they set an obstruction of justice trap that lasted for the better part of two years!
Representative Nunes is absolutely correct and text messages between Peter Strzok and Lisa Page confirm it.
In less than a month after the Mueller Special Counsel was created, the Mueller gang was already working on their obstruction efforts against the President.
The following texts between the corrupt lovers Strzok and Page occurred on June 7, 2017 –
5:05 pm Peter Strzok text: Unless you've got something going, I would. We're starting obstruction team brief but just come. Sit in on whatever comes next.
5:06 pm Lisa Page text: I mean, I've got lots of work to do. But okay. Who is in it?
5:08 pm Peter Strzok text: Don't then. I'm just saying, come over here and stick your head in. I've gotten more the past couple of days after hours talking with Aaron [Zebley] and [redacted] then all day the past week and a half. Was not suggesting it for any particular reason, just a dive in sort of thing. If you have work to do, I'd say do it.
7:06 pm Lisa Page text: I left. F it. There's no amount of time I can spend and finish everything. Whatevs.
The whole Russia Collusion sham was a set up. Deep State was betting on President Trump obstructing their criminal investigation. Instead, he didn't and their sham was finally shut down.
Today we have proof:
Sleazy Andrew Weissmann Admitted the Mueller Team Tried to Ensnare Trump in a Perjury Trap – To Remove Him From Office
Weissmann and his gang are crooks.
This is the most corrupt event in US history. Period.
And they are now boasting about their criminal activity on the liberal mainstream media — who continue to cheer them!
Now to cover the cuck known as Tiny Dick Romme with this article explaining why Democrats suddenly love this woman-hating Mormon racist.
https://www.theatlantic.com/politics/archive/2020/02/romney-impeach-trump/606127/
Mitt Romney didn't want to go through with it.
"This has been the most difficult decision I have ever had to make in my life," he told me yesterday afternoon in his Senate office. Roughly 24 hours later, Romney would deliver a speech announcing that he was voting to convict President Donald Trump on the first article of impeachment—abuse of power. For weeks, the senator from Utah had sat silently in the impeachment trial alongside his 99 colleagues, reviewing the evidence at night and praying for guidance. The gravity of the moment weighed on him, as did the pressure from members of his own party to acquit their leader. As his conscience tugged at him, he said, the exercise took on a spiritual dimension.
Romney, a devout member of the Church of Jesus Christ of Latter-day Saints, described to me the power of taking an oath before God: "It's something which I take very seriously." Throughout the trial, he said, he was guided by his father's favorite verseof Mormon scripture: Search diligently, pray always, and be believing, and all things shall work together for your good. "I have gone through a process of very thorough analysis and searching, and I have prayed through this process," he told me. "But I don't pretend that God told me what to do."
MORE STORIES
In the end, the evidence was inescapable. "The president did in fact pressure a foreign government to corrupt our election process," Romney said. "And really, corrupting an election process in a democratic republic is about as abusive and egregious an act against the Constitution—and one's oath—that I can imagine. It's what autocrats do."
According to Romney's interpretation of Alexander Hamilton's treatise on impeachment in "Federalist No. 65"—which he says he's read "multiple, multiple times"—Trump's attempts to enlist the Ukrainian president in interfering with the 2020 election clearly rose to the level of "high crimes and misdemeanors." (He told me he would not vote to convict on the second article of impeachment, obstruction of Congress.)
Romney's vote will do little to reorient the political landscape. The president's acquittal has been all but certain for weeks, as Republicans have circled the wagons to protect Trump. But the Utahan's sharp indictment ensures that at least one dissenting voice from within the president's party will be on the record—and Romney seems to believe history will vindicate his decision.
He also knows his vote will likely make him a pariah on the right. Already, he says, he's experienced firsthand the ire of the base. At an airport recently, a stranger yelled at him, "You ought to be ashamed!" During a trip to Florida with his wife this past weekend, someone shouted "Traitor!" from a car window.
Eight years ago, he was the leader of the Republican Party, its nominee for president. Today, he has become accustomed to a kind of political loneliness. Romney famously opposed Trump's candidacy in 2016, and while the rest of his party has fallen in line since then, he has remained stubbornly independent—infuriating Trump, who routinely derides him in public as a "pompous ass" and worse. As I wrote last year, this dynamic seems to have liberated the senator in a way that's unlike anything he has experienced in his political career.
Read: The liberation of Mitt Romney
Still, when the senator invited me to his Capitol Hill office yesterday, I was unsure what he would reveal. Romney had been largely silent throughout the impeachment proceedings, giving little indication of which way he was leaning. I half-expected to find a cowed and calculating politician ready with a list of excuses for caving. (His staff granted the interview on the condition that it would be embargoed until he took to the Senate floor.)
Instead, I found Romney filled with what seemed like righteous indignation about the president's misconduct—quoting hymns and scripture, expressing dismay at his party, and bracing for the political backlash.
Romney confessed that he'd spent much of the impeachment trial hoping a way out would present itself: "I did not want to get here." In fact, that was part of the reason he wanted former National Security Adviser John Bolton to testify about what Trump had told him. "I had the hope that he would be able to say something exculpatory and create reasonable doubt, so I wouldn't have to vote to convict," Romney said.
Still, he found the case presented by the president's defense team unpersuasive. Romney had a hard time believing, for example, that Trump had been acting out of a desire to crack down on corruption when he tried to pressure Ukrainian President Volodymyr Zelensky to investigate former Vice President Joe Biden and his son Hunter. The Bidens' alleged conflicts of interest may have been "ugly," Romney said, but it was never established that they warranted a criminal investigation. "No crime was alleged by the defense, and yet the president went to an extreme level to investigate these two people … and for what purpose?" The only motive that made sense, he determined, was a political one.
Romney was similarly unmoved by the Trump attorney Alan Dershowitz's contention that a president who believes his reelection is in the national interest can't be impeached for pursuing a political advantage. "I had Professor Dershowitz for criminal law in law school," Romney said, "and he was known to occasionally take his argument to its illogical conclusion." Nor was the senator swayed by the theory that a president can be impeached only for breaking a statutory law. "To use an old Mormon hymn phrase, that makes reason stare," he said. "The idea that Congress would have to anticipate all of the offensive things a president could possibly do, and then make them a statute?" Romney posed a hypothetical: What if the president decided to pardon every Republican in prison nationwide, while leaving every Democrat locked up? "There's no law against that!" he said. "So it's not a crime or misdemeanor. But it's obviously absurd."
Adam J. White: A republic, if we can keep it
When I asked Romney why none of his fellow Republicans had reached the same conclusion, he attempted diplomacy. "I'm not going to try and determine the thinking or motives of my colleagues," he said. "I think it's a mistake for any senator to try and get in the head of another senator and judge them." But as he discussed the various rationalizations put forth by other Republican senators, he seemed to grow exasperated. He took particular issue with the idea—currently quite trendy in his caucus—that Trump's fate should be decided at the ballot box, not in the Senate.
"I would have liked to have abdicated my responsibility as I understood it under the Constitution and under the writing of the Founders by saying, 'Let's leave this to the voters.'" But, he said, "I'm subject to my own conscience."
When I asked how it felt to be formally disinvited from this month's Conservative Political Action Conference, he laughed and noted that he hadn't attended the conference since 2013. But it seems clear that his journey from GOP standard-bearer to party supervillain has been jarring.
"I was under the misimpression that what brought Republican voters together was conviction in a certain number of policy points of view," Romney said. He recalled a political strategist during one of his early campaigns explaining how to court the three main factions of the GOP coalition—social conservatives, fiscal conservatives, and foreign-policy hawks. Much of Romney's career since then has been spent trying to win over ideological purists on the right. In 2012, he said, some Tea Party activists refused to support him, because he didn't have a plan to balance the federal budget within a single year.
Now the conservative movement is ruled by a president who routinely makes a mockery of such litmus tests. Deficit reduction? "There's no purchase for that," Romney said. Foreign policy? "The letters with Kim Jong Un didn't seem to frighten people away … The meeting with the Russian ambassador in the White House right after the election didn't seem to bother people." Somehow, Romney said, he is the one constantly being told that he needs to "be with the president."
"I get that a lot—'Be with the president,'" Romney told me, sounding slightly perplexed. "And I'll say, 'Regardless of his point of view? Regardless of the issue?' And they say yes. And … it's like, 'Well, no, I can't do that.'"
Read: Mitt Romney is not joining the resistance
For now, Romney said, he is bracing for an uncertain political future. He said he can't predict whether Trump will emerge from the impeachment battle emboldened or constrained, but he doubts the experience has shaken him: "I think what's fair to say about the president is that he doesn't change his ways a lot." Nor is he expecting that their relationship will be easily repaired. ("We'll burn that bridge when we come to it," he joked.) Romney acknowledged that his vote to convict may hamper his own ability to legislate, at least for a while. "I don't know how long the blowback might exist or how strenuous it might be, but I'm anticipating a long time and a very strong response."
Though he said he won't make an endorsement in this year's presidential election, Romney was clear that he will not cast a ballot for Trump. But, he said, "under no circumstances would I vote for Bernie Sanders or Elizabeth Warren to become president of the United States." In 2016, he wrote in his wife's name, and he told me, "She'll probably get [a] second vote."
For months, Romney's detractors on both the right and the left have searched for an ulterior motive to his maneuvering, convinced that a secret cynicism lurked beneath his lofty appeals to conscience and principle. Just last week, the Washington Examiner ran a story speculating that the senator might be positioning himself for a presidential run in 2024. When I asked Romney about the report, he erupted in laughter. "Yes! That's it! They caught me!" he proclaimed. "Look at the base I have! It's going to be at least 2 or 3 percent of the Republican Party. As goes Utah, so goes the nation!"
The truth is that Romney's decisive break with Trump could end up hurting him even in Utah, a red state where the president is uncommonly unpopular. What that means for his reelection prospects, the senator couldn't say. (He doesn't have to face voters again until 2024.) But as he thought about it, another hymn came to mind. "Do what is right; let the consequence follow," he recited. "And I don't know what all the consequences will be."
Let's cut the bullshit, the real reason Mitt Rommey voted for Impeahcment, aside from being a worthless Mormon faggot cuck is the fact he's part of the very corruption Trump is rooting out.
Now onto my emails from Salty Move On.Org members wanting more money.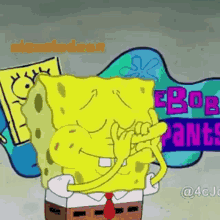 MoveOn Elections Team <moveon-help@list.moveon.org> Unsubscribe
Mon, Feb 3, 2:34 PM (3 days ago)

to Evan
Dear MoveOn member,
Yesterday, for the first time in history, a presidential campaign ran national TV ads during the Super Bowl.1
Donald Trump's re-election campaign ran not one but two ads, one during and one immediately after the Super Bowl, which was estimated to have an audience of at least 100 million viewers.2,3 More people watch the Super Bowl than any other TV broadcast—and by a lot.
And that's a problem how? Mind you the DNC is perfectly fine with doing ads during the Superbowl as well, don't see you bitching about Bloomberg doing the same thing.
Trump's two ads cost $11 million—a drop in the bucket for his campaign, which entered 2020 with $102.7 million in cash on hand.
Geez, it's almost like Impeachment caused Trump to fundraise Millions of dollars from failed Frace of an Impeachment, BTW thank you for your failed Peachmints.
And this was just Trump's opening salvo. A Democratic strategist recently told The New York Times that because of his dark money backers, Trump will have "near unlimited resources" to use for his re-election.
Translation:We're salty Trump has more money than us, hence we're going to bitch about him being our asses and bitch how our George Soros Money has failed to get us anywhere .6
While Trump's early money advantage in the general election grows, Democratic candidates are still competing in the Democratic primary, with candidates having to spend tens of millions of dollars to compete against each other in the primary.
OInce again not my problem nor my fault, this is a wake up wake-upr you to realize that the 3 years of Trump Derangement Syndrome you dumb fucks have been sreeching has blown up in your face.
Meanwhile, a new Washington Post-ABC News poll found that Trump is favored to win re-election by 49-43 percent.7 The poll tested Trump against six potential Democratic match-ups and found that registered voters are "roughly split" between supporting Trump and backing the Democratic candidates
And once again you can thank Impeachment for that, then again at this point i expect 66-33 at the rate you dumbasses are going.
. No Democratic candidate had a statistically significant advantage against Trump. And Democratic strategists are growing increasingly concerned that Trump's early money advantage could grow "insurmountable
Once again, thank you for that!."8'
We cannot wait until the Democratic presidential nomination is decided because it will be too late for us to overcome Trump's early advantage. MoveOn is working NOW to build the massive infrastructure that we'll need to defeat Trump in the 2020 general election, end Republican control of the Senate, and take back power to put our country on a path toward a better future. And we need you with us.
Here's the thing, you can't beat Trump if you have Democarts walking away from the party.
Will you chip in $5 a month, so that no matter who wins the Democratic presidential nomination, we are prepared to defeat Donald Trump and end Republican control of the Senate in November?
Yeah no, none of the Democrats i want to win have a chance of winning and by that i ,mean Tusl Gabbard and even with her, i would still prefer Trump over them.
Yes, I'll chip in monthly to help MoveOn defeat Donald Trump and end Republican control of the Senate.
No, I'm sorry, I can't make a monthly donation.
How about No, suck a big bag of dicks.
The task before us is enormous. An incumbent president has not been defeated since 1992. We know we can do this. But it's going to be the challenge of a lifetime.
You are beyond delusional if you think you have any chance at this point to defeat Trump.You can't even run a fucking primary Cacuas much less beat Trump.
We live in a divided country. One in which Fox News, Trump, and the Republican Party will do and say whatever they think is needed to win—including flat-out cheating and lying.
Last time I checked, the GOP and Fox News NEVER colluded with the CIA and NSA to remove Barack Obama from office. The worst Republicans ever did was claim Obama wasn't an American citizen, a conspiracy theory rejected by the Establishment Republicans for the most part. They're weren't any invesgations that wasted Millions of taxpayer dollars and a credible attempt to Impeach Obama over the Brither bullshit was there? So this is just Grade A Projection. Also says the same politcal party that colluded against Bernie Sanders in the primaries in 2016 and again in Iowa in 2020, giving votes to the gay lapheruchan no one likes
Republicans just proved that, once again, when they voted to bring Trump's Senate impeachment trial to a close without calling a single witness.
Projection much?You literally did the same thing back in 1999 with the Bill Clinton Impeachment bullshit,not to mention you denied witnesses when you pushed for Impeachment in the House this time around so all the Republicans did was play your game bitch.
That's where MoveOn comes in. As former Labor Secretary Robert Reich says, "No organization in America has a better track record of success in developing cutting-edge strategies to get out the vote and win elections than MoveOn."
Yeah no organization covered up corruption as well as MoveOn.org as well, remember that Fox News article statements of what you fucks did? You're very good at covering up the DNC corruption.
MoveOn has the team and the tools to make a huge impact in this year's elections. And together with MoveOn members, we can help Democratic candidates win—even if Trump and the GOP raise more money than us.
Good luck with that! You couldn't even get decent turnout in Iowa, what hope you have at this point when millions of Democrats are becoming part of the #Walkaway movement?
We can put people power, instead of big money, at the heart of our campaigning and win.
HAHAHA! Says the same party that allows Bloomberg who's ten times richer than Trump.
But, nevertheless, we will still need to raise tens of millions of dollars from MoveOn members this year to run a competitive program that can win.
Good luck with that!
As Barack Obama said in the 2012 presidential election—which we won because small-dollar donors stepped up—"We can be outspent and still win—but we can't be outspent 10 to 1 and still win,
Obama won because Goldman Sachs backed him with the same dark money you accused Trump of doing. As for being outspent, Trump won being outspent 2 to 1, having all of Hollywood, all of the media and every celebrity against him and panting him as Hilter's Reincarnation against someone who the media lionized as the second coming of Jesus Christ. .
So here's the question, Evan: Will we be buried by Trump and the right and unable to compete?
Yes you fucking deserve it bitch, you desderve no cash and deserve to lose.
Or will we have the resources necessary to run a people-powered operation powerful enough to succeed at our biggest challenge yet—unseating an incumbent president and ending Republican control of the Senate?
Again good luck with that with your drink up support amongst Moderates,complete infighting amongst Neo Liberals and Communists, lack of campaign support and further acts of stupidity.
In the past, MoveOn members have funded massive, winning campaign operations—like our Real Voter Voices program, which was 400% more cost effective than TV ads at getting out the vote and helped end Republican control of the House in 2018. Now, we must go even bigger. But we can only do that with your help.
Don't expect a single cent from me.
Will you start a $5-a-month donation today to help MoveOn defeat Donald Trump and end Republican control of the Senate?
Nope, FOUR MORE YEARS! FOUR MORE YEARS!
Yes, I'll chip in monthly to help MoveOn defeat Donald Trump and end Republican control of the Senate.
No, I'm sorry, I can't make a monthly donation.
FOUR MORE YEARS!
Evan, this situation requires urgent action. It might feel like Election Day is far away, but the truth is that every single day until November 3, unchecked money will flow to Trump and the Republicans to blanket the airwaves in swing states.
Once again Bloomberg is your candidate, your argument invaild! Why should I spend any money for you when you got a man worth $30 Billion dollars at your party? Hell if anything Bloomberg can literally spend as much money as Trump is worth in ads. Trump only has $3.1 Billion Dollars, Bloomberg is worth nearly 10 times as much. Is this an admission you have nothing on the president?
Yesterday's Super Bowl ads were just the latest, most visible example of Trump's huge early money advantage. We must also respond to:
Let me guess….RUSSSIANS!
A brand-new report showing that Trump is outstripping Democrats in digital organizing by unprecedented margins. Trump's campaign has spent tens of millions of dollars on ads designed to turn his impeachment into a political advantage with his base—to rile them up and turn them out to vote in November
Once again thanks for handing Trump more ammo, this is your fault.
.10
New, terrifying, and unprecedented advertising efforts from the Republicans.
Let me guess, they're spitting facts.
Trump and his enablers are using new technologies like geofencing—which uses cellphone data about who, for example, attends church and then targets them in get-out-the-vote efforts
In short exactly what you're doing here spamming my emails with your bullshit ads.
And they are taking full advantage of Facebook's lie-friendly ad policy, which allows the Trump campaign and its dark money network to run ads designed to confuse voters, spread conspiracy theories, stoke anger, suppress the vote, and worse.
Translation: OH NOES' THEY'RE TELLING THE TRUTH ABOUT US!
A Republican candidate laser-focused on the general election RIGHT NOW, who knows exactly where to concentrate the campaign's efforts in order to win.
Translation:You can't even run a fucking pirmary much less a general election.
The presidential election in 2020, just like in 2016, will most likely be decided by a few hundred thousand votes spread across Michigan, Pennsylvania, Wisconsin, Florida, North Carolina, and Arizona, which will tip the Electoral College to the winner. Recent New York Times polling shows a statistical dead heat or even an advantage for Trump in every single one of these states
And i wonder how much that has changed thanks to Peliosil's dumb shit, the failed Impeachment and Buttleg's rigging of the Iowa Cacuass?
And while Democrats are fighting for the nomination, Trump is laser-focused on those general election states.
Again that's life, don't like it, tough shit!
And on top of all that, remember: Trump is currently favored to win re-election.14 Yet, 62% of MoveOn members think Democrats are "very likely" or "somewhat likely" to win the White House in 2020, according to our survey from last week. Only 7% think Trump is "very likely" or "likely" to win.
Translation:We're delusional fuckwits trapped in our echochamber.
Fuck even CNN admits that Trump would slaughter ever candidate in 2020.
If the belief that we will win is grounded in hope—and followed up by an unprecedented surge in action: volunteering, donating, and staying engaged in politics all the way through November—then we can indeed win. On the other hand, if we become complacent or allow ourselves to assume that Trump can't win a second term, then WE WILL LOSE.
Again good luck with that.
MoveOn has large-scale plans to combat Donald Trump's deceitful efforts head-on.
Translation;We must lie, cheat and steal to beat Trump.
But to pull off these plans, we must begin closing Trump's early money advantage and work to build our elections program RIGHT NOW. Will you start a $5-a-month donation TODAY to help MoveOn defeat Trump and end Republican control of the Senate in November?
Yes, I'll chip in monthly to help MoveOn defeat Donald Trump and end Republican control of the Senate.
No, I'm sorry, I can't make a monthly donation.
Nope, not voting for Creepy Sleepy Joe, Pocahonatos, Commie Sellout Sanders or any of these shit
Onto more salt.

Robert Reich <moveon-help@list.moveon.org> Unsubscribe
11:11 AM (11 hours ago)

to Evan
Dear Evan,
I am absolutely FURIOUS. Furious and terrified for our country's future. Mitch McConnell and Senate Republicans ended Donald Trump's impeachment trial without holding him accountable for his crimes.
Your tears are delicious.
For the last three years, Americans have witnessed one outrage after another perpetrated by Trump and his administration. Kids detained in cages. Muslims banned, while neo-Nazis are welcomed with open arms. Environmental protections systematically destroyed.
Lies, Lies and outright bullshit!
Trump ended that policy, a policy Obama enforced for his entire presidency yet none of you libtards bitched about that.
The Muslim Ban is a travel bann that only bans people from 7 countries out of the 54 Muslim counties, once again a Travel Ban enforced by Obama 4 times throughout his presidency with Sryia added by Trump, again no calls of Islamophobia against Obama.
And are we still touting that bullshit lie from Charsotville ?Trump never welcomed Neo nazis with Open Arms, the polar opposite is the case.He straight up condemned in the very same speech that is quote mined by disingenuous leftists media in a failed attempt to keep blacks on the Democartic Plantation.
A attempt that has outright backfired as Black Support for Trump is now between 30-34%, up from 8% when he got elected, that's over 4 times as much black support as Trump had in 2016, if even half of that much Blacks voted in 2020, the Democrats are fucked so how did that narrative help you?
The only thing you're correct on is the Environment deregulations, which i personally don't agree with, however considering Democrats have polluted, shit infested, rat infested shitholes and tend to pollute much more than an average conserative,. You don't have much grounds to lecture anyone on environmentalism. Last time I checked, Trump Supporters are cleaning up Balmitore and many shithole citss in America whereas Democrats are literally causing more pollution while trying to ban plastic straws.
Guess blacks are finally waking up ans seeing a presidnet they can relate to who's blamed for crimes he never done because a group of lunatics can't get over losing to him.
Senate Republicans did nothing to stop any of these things. And now, in their latest show of blind loyalty to Trump—and in spite of overwhelming evidence of his guilt—they voted to hear from no witnesses, examine no documents, and end Trump's impeachment trial. It's a total GOP cover-up.
By blind evidence, you mean bullshit and zero evidence? Also didn;t stop you guys from covering up Bill Clinton's actual crimes or any of the other crimes the clintons committed.
Not only did they cover up Trump's criminal conspiracy, but, by doing so, they have given him the green light to do anything he wants. They have sent Trump a clear message that he is above the law.
Yeah this is rich coming from the Democrats who basically let Hillary Clinton off the hook for leaking classified emails with her illegal private server, covered for Biden's Ukraiaian Corruption scandal, allow terrorist sympathizers like Iiihar Omar to commit tax fraud and immrrgration fraud and literally did the same acccqiual shit to Clinton the GOP did to Trump so spare me you're whining bitch. You proved no crime to begin with, this was a failed witchhunt, get over it.
If the GOP won't stop Trump, we—the voters—will stop him … and his Republican accomplices. We must fight back all we've got. The very future of our democracy depends on it. We need to throw Trump and his Republican enablers out of office in November.
Again good luck with that when you can't even get your own party to agree with your establishment. Too many bust movements in your party which would cause many to walk out of the party, dooming your chances of 2020,Either Way the party goes, Trump is going to get Millions of Democartic defectors in addition to the independents and moderates you already chased out of the party.
Just imagine for a moment what four more years of Trump could mean to our democracy and country. If the election goes the wrong way, it could mean the end of American democracy as we know it.
You said the same bullshit 4 years ago, So fair Democracy is looking pretty fine. Record Low Black and Hispanic Unemployment, booming economy, reduced government via reducing regulations, the last part i'm mixed on and lean against but this kinda disproves your argument he's for ending democracy as no Authoritarian ever wants to reduce government power.
Meanwhile i find it all the more ironic you bitch about Trump being a threat to Democracy when one of the candidates running in the party's Third Term Mayor Mike Bloomberg. You people prove to be the worst hypocrites yet again.
The MoveOn team briefed me on MoveOn's 2020 elections program, and I truly believe it will be a critical part of what we need to do to respond to this crisis for our democracy. And because the moment demands it, it will be the biggest, boldest election program in MoveOn's 22-year history.
The only crisis here is your insane Trump Derangement Syndrome destroying your party Democrats.
No organization in America has a better track record of success in developing cutting-edge strategies to get out the vote and win elections than MoveOn. But MoveOn can't do its work without our support.
Do tell me how 2016 worked for you or your blue wave in the House and Senate, the former you barely won and the later you lost 3 seats in?
Will you start a monthly donation of $5, or whatever you can, to power MoveOn's work to defeat Donald Trump, Mitch McConnell, Cory Gardner, Martha McSally, Susan Collins, Joni Ernst, and every other Senate Republican who enabled this outrage?
Yeah no
Make no mistake: Trump really could get a second term.
At this point that would be a good thing
The worst-case scenario, which after today is even more likely, is this: Trump gets a second term in November by lying to voters and with the use of voter suppression and intimidation, carving out a narrow Electoral College victory despite losing the popular vote by an even larger margin than he had in 2016.
Yeah 70 point lead in the electoral college isn't an Narrow Electoral college lead, it's a near curbstomp. Also at this rate, not even the 3 million illegals who voted in 2016 to give Hillary a slight edge in the electoral college would matter.
Keep in mind that many polls show that Trump has an edge in the Electoral College even without the cheating we all know is par for the course for him and the Republican Party's ugly voter suppression tactics.
Projection much bitch? You literally rigged Iowa for your puppet faggot.
One recent poll showed Trump favored to win re-election by 49-43%.2 Trump has a big money advantage, too. He began this year with $102.7 million in the bank.3 And The New York Times warns that Trump's digital advantage with sophisticated social media tools "is freaking out Democratic strategists
Translation:We're fucked, we fucked up, now we're panicking at DNC HQ.
As Democratic candidates are having to battle it out in New Hampshire and beyond, Trump knows exactly where to focus: Michigan, Pennsylvania, Wisconsin, Florida, North Carolina, and Arizona—the states which will tip the Electoral College. In every one of these states, polling shows a statistical tie—or even an advantage—for Trump.
Which going by how this went in 2016, you're lying by about 10-11 points, meaning if you are claiming Turmp is tired, it's really he leads by 11 points, no wonder you niggas are panciking.
As one of the most innovative digital organizations in the country, MoveOn is working to develop new ways to counter Trump's digital and early cash advantages. And MoveOn's fighting for every Senate seat, too. The Democratic nominee won't be able to start on this crucial work until after the nomination. But MoveOn's getting a head start now, and they need your support.
Nope!
The Trump campaign and its dark-money network are running false and misleading Facebook advertisements, with no roadblocks whatsoever from Facebook and its lie-friendly ad policy.
Translation:Our efforts to censor the net have failed miserably, despite the collusion between Silicon Valley and the DNC, you can't stump Trump.
But MoveOn is working to take down disinformation networks and make sure that Trump and the GOP won't get away with their lies.
At least 17 million voters were purged from the voter rolls between 2016 and 2018.6 And in 2020, even more purges are coming.
But MoveOn has years of experience fighting against voter suppression—and working to ensure that voters are inspired, so that when they go to vote, they refuse to be turned away.
Translation:We're projecting onto others what we do ourselves.
In Michigan, where the 2016 presidential contest came down to roughly 10,000 votes, it's plausible to say that voters who stayed home were the ones who decided the election
Geez i wonder why, could it be that actual Voter Suppression that you committed against Bernie Sanders.
But in 2020, MoveOn will work to inspire more than 7 million "high-potential" voters—young voters, voters of color, people with lower incomes, and new Americans who DID NOT vote in 2016.
Considering Iowa, I wouldn't be surprised if 7 million of those voters voted for Trump. You don't speak for the people you claim to speak for.
These 7 million Americans have been most affected by decades of a broken political system, economic inequality, and laws designed to make it harder to vote.
All thanks to policies backed by Democrats, need i remind you who signed the Federal Crime bill of 1994 into law?
At the same time, high-potential voters tend to be more progressive than most voters
And yet most of them are threatening to walk out of the Democartic Party if Yang or Sanders are cheated out of the party. 44% of Yang Supporters outright threaten to not vote if Warren, Butttgieg,Bloomberg or iden win and Yang has about 3% of democrats with him, Benrie Sanders has 16% of his supporters going full bust if he is rigged out, assuming all 60 million supporters of Hillary are voting in 2020, that's about 1.8 Million potential Trump Supporters from the Yang or bust movement, of which a projected 180,000 would actually cross over if Yang doesn't win and for Berine has 9.6 Million potential trump supporters, of which t least 960,000 would probably vote for Trump and this is based on the fact that out of the many Benrie Sanders supporters who stood home in 2016, 10-12% of them voted for Trump to spite Hillary, i know i was one of them. So again good luck winning.
. They are more likely to support a higher minimum wage, a federal jobs guarantee, higher taxes to pay for government services, and other progressive priorities.
Again in your echo chamber, only 8% of Americans are progressives. Going by the 130 Million who voted in 2016, that's about 10.4 Million Americans who are actually progressive/Far Left versus the many who aren't, running on the platform the Democrats are running could actually cost them bigly in 2020.
The bottom line? In 2020, MoveOn has to run its most ambitious elections program ever. And if just 360,000 people (and remember, MoveOn has millions of members) chip in $5 a month, we'll fully fund MoveOn's $20 million program! Imagine that! Are you ready to chip in?
Again no.
Yeah the salt mines are real everyone, the Democrats are literally panicking as the Impeachment hoax has backfired considerably to the point they realized far too late that it has made Trump vastly stronger. Meanwhile while Trump has become immeasurably stronger, they are literally falling part
Trump's approval rating has spiked to around 49% up from 44% pre impeachment
The president's approval is at 49%, according to a new Gallup poll that also says 63% of Americans approve of Trump's handling of the economy, the highest economic rating for a president since 2001.
"It is the highest economic approval rating not only for Trump, but for any president since George W. Bush enjoyed stratospheric job approval ratings in the first few months after the Sept. 11, 2001, terrorist attacks," Gallup stated.
Gallup also says that a majority of Americans, 52%, favor acquitting Trump in his impeachment trial versus 46%.
"Trump's current 49% approval puts him ahead of where his predecessor — Barack Obama — was at this same time in his first term. (Obama was at 46% approval,)" CNN stated. "Which is absolutely remarkable, given the first 3+ years of Trump's presidency and the fact that he became just the third president in American history to be impeached by the House last month."
Meanwhile Democrats can't even run a primary without pissing off their own base with their blatant rigging of elections for their buttbuddy.
Speaking of which yes the Democrats commit blatant election fraud and here's proof.
Meet The Shadowy Company Behind The Failed Iowa Caucus App, Along With Its Connections To Mayor Pete
Share This Post On Enemy Platforms
There are multiple credible reports that the developer behind the failed Iowa Caucus app is "Shadow Inc." The app was "only reporting partial data" for election results. This same app, which caused election chaos and left America and the voters of Iowa without an official election result, is set to be used in the upcoming Nevada primary and likely other elections around the country.
The executive team behind Shadow Inc are all former Hillary For America employees and former employees of the company now work for Pete for America.
One of the investors behind Shadow Inc is ACRONYM, a nonprofit organization "committed to building power and lasting digital infrastructure for the progressive movement." Greta Carnes, a former digital organizer for Clinton in 2016 and former ACRONYM Senior Director of Organizing, is currently the National Organizing Director at Pete For America.
Pete Buttigieg has deep connections in Silicon Valley and he is being heavily funded by Silicon Valley's wealthiest families. Shadow Inc received tens of thousands of dollars in payments from Pete Buttigieg's campaign. State records show that the Iowa Democratic party also paid Shadow Inc more than $63,000.
Pete Buttigieg is now claiming "victory" in Iowa, perhaps he will be celebrating with his friends and wealthy tech elite donors in Silicon Valley.
It's clear that the greatest threat to our democracy and electoral process is not the Russians, China, or "misinformation" online. It's "shadowy" unaccountable tech companies who think they can subvert the electoral process. It's Silicon Valley oligarchs who think they can force a candidate on the American people, whether they vote for him or not.
Discuss this topic further in a secure, encrypted chat messenger that puts privacy first.
Just remeber that Zuckerberg is a Hillary Puppet colluding with this faggot Lerpuchan.
https://www.zerohedge.com/political/youtube-says-it-will-ban-manipulated-election-content
How convenient that Youtube around this same time is doubling it's censorship efforts trying to na "Manipulated election content" aka silencing those who tell the truth of the blatant collusion and corruption of the Democrats as they try to rig the eleciton for Biden, Warren or Buttpirate
Warren who has a history of pandering to minorites pretending to be a Minortiy when she's wither than a Nazi.
https://www.foxnews.com/politics/elizabeth-warren-long-legacy-racism-oppression-women-of-color-nevada-campaign
Who tried to play the minority card again
Only for her tokens to literally abandon her as of yesterday
With Pete Buttileg, trying desperately to raise his 0% black support tries to use his own tokens and got blasted for that.
https://www.washingtonexaminer.com/opinion/democrats-are-in-denial-over-pete-buttigieg-and-black-homophobia
Pete Buttpirate who literally is proof that Democarts are moral hypocrites who bitch endlessly about how racist, sexist and homophobic white people are while ingoring that the worst homphobes in the country are African Americans of which barely a majority of blacks are in support of Gay Marriage
https://www.politico.com/story/2019/07/08/pete-buttigieg-black-voters-support-1395471
But let's be real that's hardly enough to get 0% Black support, so let's combine black people's homophobia with the legit fucked up polices Buttpirate did against the black people in South Bend
And it's no surprise he has negative Black support, literally his black support is in the negatives.
Post & Courier SC Dem poll by race:
White
Biden 38%
Buttigieg 18%
Sanders 16%
Warren 11%
Harris 9%
Booker 2%
Klobuchar 2%
O'Rourke 2%
Bennet 1%
Delaney 1%
Gabbard 1%
Yang 1%
Black
Biden 58%
Sanders 15%
Harris 12%
Warren 5%
Booker 5%
Yang 3%
Abrams 2%
O'Rourke 1%
Buttigieg 0%
778 people are talking about this
So it baffles me why are they trying to rig the election for this faggot Leprruchan when he can't get a single black person to vote for him. Literally he's a bigger net negative than even Warren or Bloomberg when it comes to minority support. Without the black vote, the Democrats are going to lose massively.
Could it be Buttilgieg is a puppet for Clinton if she runs in 2020 and the only one who seems halfway appealable to Neo Liberals? Either Way Democrats have no chance of winning 2020 at this rate. What a fucking mess of a party.
Democrats bitch about war all of a sudden last month
Despite being silent on Obama's wars for 8 years and even silent during the first 3 years of Trump's wars.
Yet these same faggots literally 3 weeks later are calling Romney and Bolton heroes.
The very same people who want war with Iran and want to impeach Trump because Trump wants to withdraw troops from the Middle East.
And the cherry to the dumbass sundane was Peolisl ripping apart the State of the Union Address, doing exactly what Democrats claim Trump was doing, putting Party above country.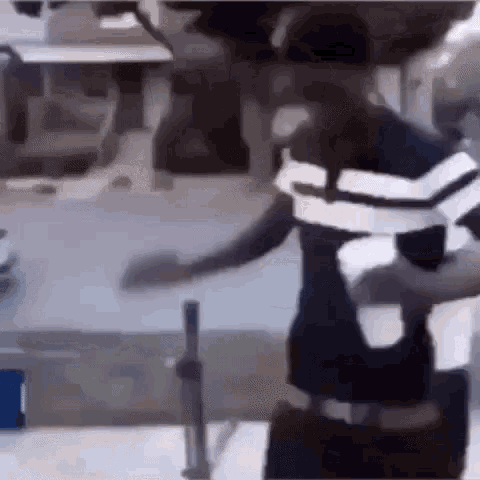 Not to mention old hag hoe is mad.
Then again why wouldn't they be. As of today, Trump Wins Again as Judge Throws Out Dem's Emoluments Lawsuit, many more lulz ensued.
Seriously if you're a fucking Repubcilain, congrats niggas, you actually got me to side more with you and that's good news because i won't lie i enjoy Trump in the whitehouse, watrching him destory these corrupt opliltcains, these corrupt media oulets and coropaitons backing them and hollywood is a fucking delight.. What I wanted to happen under Obama as a 21 year old is finally happening under Trump as a 31 year old, perhaps the beginning of the end of the dark forces running our country for decades.
Like Trump or not, Trump has literally been unstumpable.
1) Pulled out of the TPP
2)Pulled out of the Paris Climate Accord
3) Record Job Growth
4) Highest manufacturing Job rate in decades
5) Lowest reported unemployment rate for non-whites
6)The lowest unemployment rate in 5 decades
7)Trump is already bringing back American jobs and halting decades of outsourcing
8)He's currently withdrawing troops in Syria and Afghanistan
9)He's already begun building the wall last year
10) Got 5,000 National Guard Troops for border protection
11)followed his promise to Renegotiate NATFA and got a new bilateral U.S. – Mexico
12)He got two Supreme Court Conservative Judges in the process
13)Get rid of Iran Nuke Deal which was a disastrous deal
14)Defeat ISIS has declared victory over them
15)Managed to have Border crossings arrests at an all-time low
16) Got deportations at an all-time high
17) successfully followed through his Lobbying Ban
18)He partially delivered within Comprehensive Tax Reform
19)Move U.S. Embassy in Israel to Jerusalem and officially recognize as capital
20)GDP growth cosnsienty at 4.0 GDP growth
21) recently curb stomped China on the Tariff and Trade War
22)Successfully cucked the Neo-Cons
23)Successfully passed Prison Reform
24)Peace between North and South Korea possible in our lifetime.
25) Launched the Global Initiate for LGBT rights
26)Prevented War with Iran(For now)
27) Signed a new trade deal with China wining the Trade War
And as of Yesterday just crossed the North Korean Border with Un and made a large advance towards peace.
Trump has far more positives going for him than negatives and that's something considering Trump has also blundered quite alot.
1) Has failed to deescalate conflict with Russia
2) Caved to the House and Senate on Russian Sanctions
3)Has considered invading Venezuela
4)The infamous Bump Stock ban attempt.
5) Has doubled the funding to Saudi Arabia
6)Has retained Obama era funding of Euromaidan in Ukraine
7)The Infamous Syrian Airstrike.
8)The FOSTA act
9)Appointing Aji Pat as part of the FCC regarding Net Netuirlairty removal
10)The Transgender Military Ban
11) Appointing Rick Perry to the EPA.
12) The indictment of Julian Assange
13)Continuing the Yemen Civil War.
14) The reauthorization of the NDAA and PARTIOT Act.
15) Has idiotic views that games cause mass shootings
16)Oppose Trump's Climate Science denial
17)Continuing Obama's drone strikes
18)The quesitonable Iranian Drone Strike
Even so, Trump continues with the W's
So go ahead Democrats, throw more bullshit at Trump, see how well that would go.